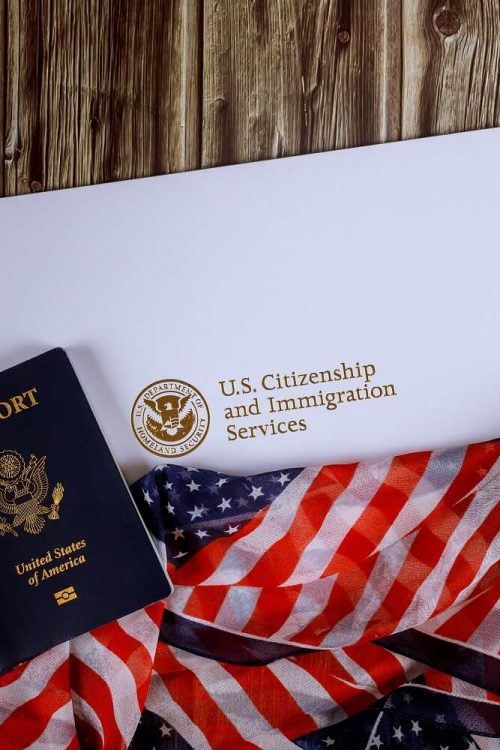 The Immigration and Nationality Act allows non-United States citizens the ability to become United States citizens upon the completion of certain eligibility requirements. This process is known as the Naturalization process. 
    To begin the naturalization process, one must determine if they are an eligible candidate for the process. Our attorneys will sit with you and then move forward with the process once it is determined that you are an eligible applicant. The next step in the naturalization process is to fill out the N-400 form, this form can be found on the USCIS website, and can be filled out on a computer or via paper. Upon the completion of this form, you are required to get passport style photographs of yourself as well as other documentation, and attach them all to the N-400 form. Once all of the necessary forms are collected, you must send it by mail to the USCIS office and attach a check, money order, or payment via e-transaction to cover the cost of the process. Upon receipt of your documents, USCIS will schedule a time for you to come in and partake in both an interview and sometimes a biometrics test (this is done on a case by case basis). After the interview and potential testing are complete, the USCIS will send a piece of mail to you with one of three different decisions enclosed. A "granted" status means that you have been approved for the naturalization certification, a "continued" status means that the USCIS needs more information and documentation from you prior to making a decision, and a "denied" status means that you are ineligible for naturalization in the United States. If your status has been "granted" you then move forward with scheduling your Oath of Allegiance and Naturalization Ceremony. This is where your naturalization process will be completed, and upon taking the oath, you will receive a Certificate of Naturalization, making you a citizen of the United States. 
    Our firm is skilled in both the paperwork and process completion for Naturalization, and will move the process by thoroughly answering all of your questions and fulfilling all requirements alongside you.